As great dog owners, we are often thinking of ways to give our dogs more Best Days in their life. Their time with us is so short and we want to make sure we make the most of what we have together.
Christine Young and I got together for a casual conversation to chat about what gives our dogs a great day, and there was so much to discuss!
Did you miss our live Clubhouse chat in the Dog Lovers Club? Here is  a quick recap of what we talked about!
Do you have questions about having a great life with your dog? We'd love to hear from you!
Connect with us over on Instagram @_luckypup  to tell us about it! 
There are so many ways that we can help our pups have a Best Day. There are about as many ways as there are dogs, because each dog is an individual with their own wants and desires. But, while they each have their own definition of "Best Day" activities, there are many common threads. Let's go!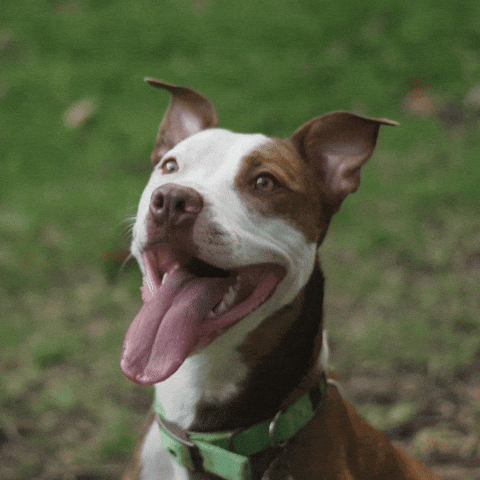 Toys for their play style – Have you heard of the hunt sequence? It is the way that our dogs – who are natural hunters – hunt. Different dog breeds have been developed to key in on certain parts of the hunt sequence. While we don't usually want our dogs to hunt down things in our environment, we can create games and toy play that mimic their favorite activities. Does your dog like to stalk? To retrieve? To tear things apart? Find a toy that helps channel those natural instincts to maximize their fun!


Good things to chew – If your dogs are anything like mine they enjoy a good chew! Chewing is a very natural behavior for our dogs. It can help puppies explore their new world and help relieve the discomfort of growing new teeth. It can help dogs relax, get some energy out, and be a fun activity. There are SO many different types of chews out there. Different dog  care and veterinary professionals will give you different answers as to what is safe, what is recommended, and what is best. Dogs are also likely to have their own opinions! Some dogs will prefer hard chews like bones, java wood, or hard dog chew toys, while others will prefer soft items like fabric toys, rope toys, or animal products. There are no right or wrong answers on what your dog  should chew on except for this: know what kind of chewer your dog is and provide items that allow them to chew safely. If you have a dog that likes to rip toys apart and then ingest the pieces, you will want to skip those items that are most likely to get ripped into pieces. Likewise, if your dog is an intense chewer, you are likely going to want to skip the hard items to help prevent broken teeth.



Finding moments for connection

 – Dr. Clive Wynne has theorized that dogs are in our lives because of their ability to love. Our dogs crave connection with us, their favorite humans. We can greatly increase their enjoyment in life by being present and providing them with plenty of opportunities to live in partnership with us. A happy and fulfilling relationship with our dogs means we are more than roommates, we are partners in life together. Whether you find time to train something new, head out for a walk, or even just make time to snuggle together for those dogs that live for pets and snuggles, find something you can do together to just enjoy life together.
When we are focused on giving our dogs more Best Days, we can also make our lives more full and fun. There is something special about giving our dogs something that makes their eyes get super big and excited. It could be a new toy, a new trick to train, or a walk together – there is something wonderful about letting their excitement and joy in life brining us along for the ride.
One of the best parts of being a dog owner is finding other dog owners to celebrate and get support. I have found the greatest joy in dog ownership to come when living in partnership together with my dogs. We believe that with a little knowledge, some expert tips, and a strong community of likeminded dog lovers, every family can Live Full, Live Happy — together. 

Ready to give your pet their best life? Check out our Lucky Pup Explorers program. This is our special online community for Lucky Pup Families. Members get additional support and resources to explore how to live their best lives together with their pets! Join our program today!