We believe in the power of story. Our dogs and pets have a profound impact on our lives, and I realized we have never truly told our Lucky Pup origin story. Like so many great stories, ours starts with a dog.
As a young adult straight out of college, I was ready to take on the world! I had my shiny Master degree, a new job in a downtown office, and a cute little house. But, something was missing. We were looking for a young pup to add to our family, and then Casey – this sugar-faced, 9 year old, sassy-as-heck golden retriever – walked into our life.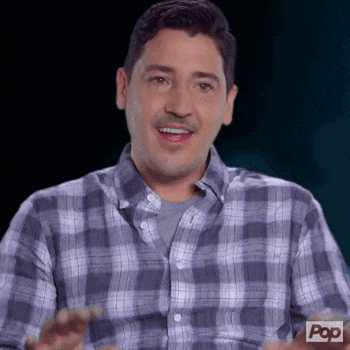 My coworker knew we were looking for a dog.  After a our trips to the shelter were unsuccessful, he asked if we had ever considered adding a senior dog to our home. His friend's dad had just passed away and his dog Casey was looking for a new family. We didn't have any expectations, but I can tell you once she walked in and put her chin on our lap, and we knew she was staying.   #BestDecisionEver
Soon after our matchmaker needed a pet sitter and Lucky Pup Adventures was born. In 2013, Miss Estelle was our first ever client and we were hooked! We had so much fun hanging out with Estelle and helping her feel happy and relaxed while her people were away. We knew we could help more families in the same way.
Do you have questions about having a great life with your dog? We'd love to hear from you!
Connect with us over on Instagram @_luckypup  to tell us about it! 
When we first started our pet care business, my husband and I were taking care of pets around our work schedules. He and I worked different schedules, so it was easy for us to provide pets all that they needed while working our "day jobs." I was working in an architect's office with my architecture degree, and my hubby was working in pet retail. As the years went on and we were visiting more and more pets. Suddenly I found myself visiting pets before I went into the office and on my lunch break. By 2018 it was time for me to make a choice: was I going to become a licensed Architect, or was I going to run our pet sitting business. After lots of consideration, I knew that I was ready to give our clients my full attention. While deciding to leave my stable career for the uncertainty that comes with business ownership had some challenging times, I was completely certain that our love for our clients and our special brand of VIP pet care was worth it.
Every year since then we have continued to grow in our mission and our purpose of helping our clients Live Full, Live Happy. We are committed to helping our human clients throughout the life of their pet with support, community, education, and more. In 2018 we started adding members to Team Lucky Pup, and our clients love how these fantastic people love on their pets. We say that you have our Lucky Pup promise that we'll care for your pets like we do our own (and we are pretty crazy about giving our pets the best!).  We are more than people that let your dog out or feed your cat. We call our clients our Lucky Pup Family  because we truly want to be a part of your extended family and trusted circle.
Our Life Full, Live Happy mission means we are focused on supporting our clients in all aspects of their life. We believe it shouldn't have to be a choice between a happy family and a happy pet. With a little knowledge, some expert tips, and a strong community of fellow pet lovers, every family can have the freedom of getting to live full, live happy —together.
As our company expanded to include aquarium care, community and education, and remembrance candles in addition to our pet care services, our clients and the community have grown to expect their pet care needs will be met with trusted and knowledgeable experts who are committed to delivering the highest-quality and personalized service.
As proud members of Fear Free Pets, Pet Professional Guild, and Pet Sitters International, we take our responsibility as professional care experts very seriously. We have big hearts and believe strongly in helping pets live life free of force and fear. We train and educate around building upon that strong connection between pets and their people. We help our clients (and their humans) create happy and fulfilling relationships that last a lifetime.
As we continue to grow and build a lasting business with our Live Full, Live Happy mission at the forefront, we are always so thankful for our clients – both human and pet – that support us and allow us to do what we love: serving our big-hearted clients and loving on their amazing pets.



Ready to give your pet their best life? Check out our Lucky Pup Explorers program. This is our special online community for Lucky Pup Families. Members get additional support and resources to explore how to live their best lives together with their pets! Join our program today!